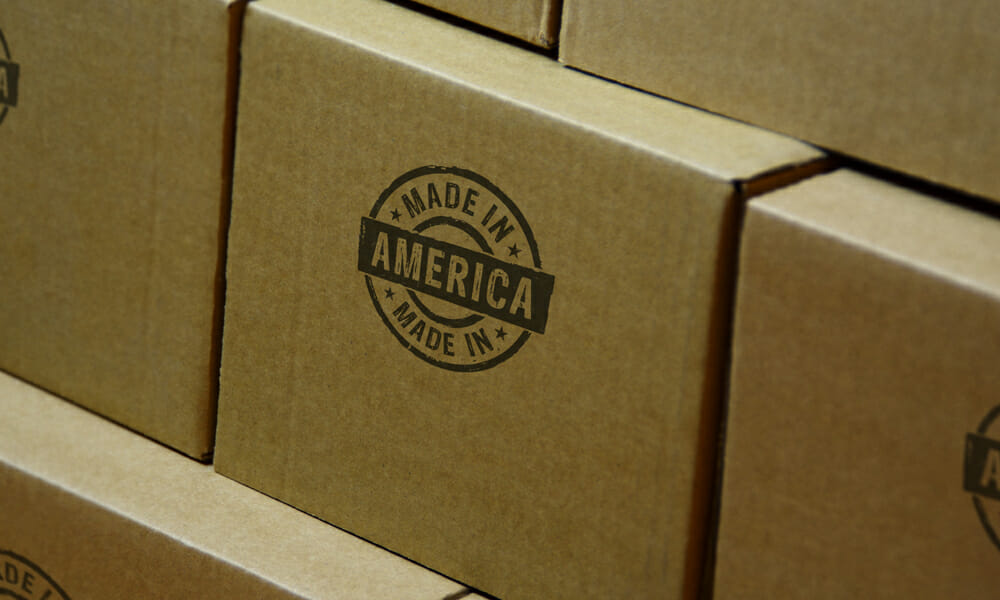 In a globalized world, buying equipment and parts from other countries has become commonplace for many American producers.
This is typically due to the fact that a) goods are sometimes more affordable overseas, since labor is often cheaper there, or b) certain regions of the world have built up hubs of knowledge and expertise, making them well-known and trusted producers of certain categories or types of goods.
When U.S. CPG producers purchase automated packaging equipment from overseas companies, it is usually due to the latter. And so it is that over the years, Germany and Italy have developed a strong reputation for the design and manufacture of good automation equipment.
Often, the purchase of foreign packaging equipment can be justified. But there are some downsides you should be aware of.
What are the downsides of foreign packaging equipment?
In a word, "support." While foreign packaging equipment manufacturers may — and usually do — have respectable service and support standards in their own country or region, the Atlantic Ocean creates some stubborn challenges.
Imagine you purchase a packaging machine from Germany. Imagine that machine develops a significant throughput problem that even your best maintenance technicians can't solve. So you call the OEM.
On the other end of the line you encounter a thick accent that you strain to understand. After fighting through an explanation of your problem, you're finally transferred to a remote service technician who attempts to remotely troubleshoot your problem. Unfortunately, the language barrier you share with the remote service tech is even more challenging than your encounter with the switchboard.
By the end of your draining conversation, the remote service tech finally relents and agrees that the OEM needs to send a technician to explore the problem in person. Sadly, he says, their limited pool of technicians stationed stateside are fully booked. They'll have to send a technician from Germany.
Three days later, after a trans-Atlantic flight and a long drive to your plant, the technician shows up. He's good, so he quickly recognizes that a key OEM part needs replacing. He promptly calls back to the plant and requests that the part be expedited.
Two days later, the part arrives at the end of another trans-Atlantic flight and your team is finally able to get around to solving the problem and restoring your specified throughput.
With your line generating $X thousand per hour, that's a lot of hassle, a lot of days and a lot of dollars that your company has now lost.
Why is buying from home better?
Now imagine the same scenario, only this time you've purchased your equipment from a United States-based OEM. The difference? Even if your plant is on the opposite coast from the OEM, the difference can be measured in days, not hours. And probably a few gray hairs, too.
Take Douglas, for example. With a bullpen of service technicians stationed at our main campus in Alexandria — in addition to a distributed network of remote service technicians stationed throughout the country — we can often be where you need us to be within 48 hours.
And those much-needed parts? Overnight.
As you can see, buying your machine domestically is sometimes the best option and can often come with better long-term benefits, even when the initial purchase price is higher. Here are a few geography-relevant points to consider when sourcing secondary packaging equipment:
Geography-based standards matter
When you buy secondary packaging equipment from other countries, the make and models are often designed and manufactured in accordance with that country's manufacturing standards. Even something that seems insignificant (like Imperial versus Metric measurement systems) can have a profound impact on the way you maintain and operate your equipment. Differences like these can make it more challenging to realize your packaging equipment's full potential.
Equipment manufactured in the U.S. is built with local and national standards in mind, making your machine easier to understand, use and maintain.
OEM-based technology and component standards matter
Beyond 'national' standards, the technology or component standards employed by foreign OEMs can be problematic for American CPG producers and their operators. For instance, many European manufacturers utilize Siemens controls versus Allen Bradley/Rockwell. Even under the best circumstances, like when they allow you to "option" into Allen Bradley/Rockwell components, they will not be experts in Allen Bradley/Rockwell components. This is the case whether they are designing their equipment to include those products or troubleshooting them when things go wrong.
Purchasing domestically, CPG producers can rest easy knowing their parts will be well-supported, will arrive quickly when needed, and will be designed to fit the knowledge and capabilities of their workers.
Time matters
As outlined previously, not only can equipment parts from other countries be complicated to install, they can also be difficult to replace. If a part breaks or malfunctions, you need to get it replaced as soon as possible. Unfortunately, ordering a new part from an overseas provider can take extra time, resulting in significant downtime and lost revenue.
However, ordering from an American provider allows you quicker and easier access to parts, significantly reducing your downtime and allowing you to keep production running.
Relationships and communication matters
Sometimes, ordering a new part isn't enough and you require technical support. Time zones, language differences, and national rules or regulations can add extra layers of frustration and friction when trying to get an overseas expert on the phone quickly. In some cases, they may have to go through their local staff and conduct a search for the right person to fix the issue.
Secondary packaging producers like Douglas offer 24/7 technical support to customers. If issues arise, in-house experts can work with you on the phone or in person to determine a viable solution.
Also, if you're working with a secondary packaging producer in another country, there may be extended periods where support is either limited or unavailable due to extended holidays. For instance, European companies are known for taking month-long summer holidays, which can last four to five weeks. And in China, people tend to take a substantial amount of personal time around the Chinese New Year.
Language barriers can also cause customer relationship issues. This can cause communication barriers, which can leave information lost in translation.
Shipping costs matter
If you're importing a packaging machine from overseas, the cost of shipping can be substantial. Additional costs, like tariffs, can create an extra expense.
Shipping machines domestically across state lines, whether by air, rail or road, is substantially more affordable and timely.
Buying American-made has many long-term benefits
While occasionally businesses may have to pay a little more out of pocket for the initial purchase of their automated packaging equipment, the product quality, customer experience and long-term cost implications usually make 'buying American' worthwhile.
If you're looking for a reliable, fast and efficient secondary packaging solution made in the USA, Douglas can provide you with a machine that provides more uptime, faster changeovers, simplified maintenance and unmatched support.