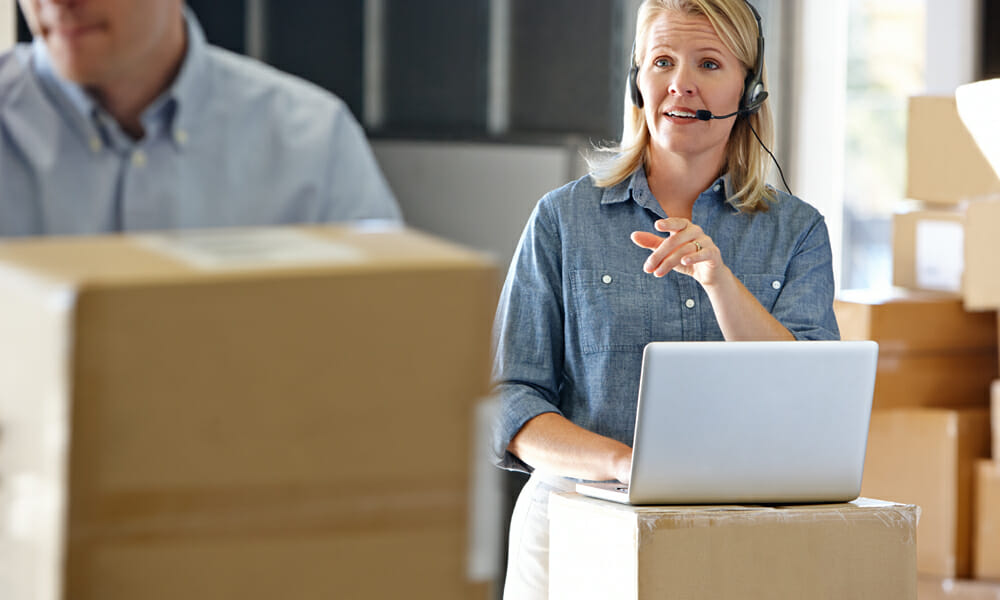 Communication, no matter the channel, can easily get lost in translation, especially when food, beverage or other CPG manufacturers communicate with OEMs regarding secondary packaging and automation equipment. When requirements and expectations aren't clearly communicated by both parties, it can cost time and money to resolve last-minute issues. Even when manufacturers deliver ample information about their product, it's not easy to anticipate every need with precision. These uncertainties can create added risk, potentially leading to unforeseeable costs if information gaps are not addressed.
Fortunately, you can reduce these uncertainties by understanding both what you need and what your OEM partner needs to ensure mutual success. Doing so allows you to get your products from your facility and into your customers' hands with minimal interruptions along the way.
Before you start 
working with an OEM
, these are a few questions you may want to address:
How can I provide clear product and packaging information?
The best way you can do this is by providing product samples and packaging materials to your OEM. These samples and materials are crucial for reducing risk and uncertainty. How? They allow packaging automation OEMs to experience the physical attributes of your product in a real and meaningful way. Often, the handling characteristics of a product or package can't be fully appreciated until an OEM can actually attempt to put your product through the physical paces that your application requires. Samples can also help OEMs evaluate their own automation equipment requirements, which can reduce the complexity and the cost of your case packer.
One note on samples, however, is that timing matters. Most of the best packaging equipment manufacturers are forced to build their equipment on a backlogged schedule. To you, this is part of the lead time you experience. To OEMs, this period of time prior to building your machine is the perfect time to gather samples and materials that ultimately de-risk your project. Ideally, when the time comes for OEMs to start building and, eventually, testing your packaging automation application, your product samples and packaging materials should already be in their possession. If these important materials are not on hand, your level of project risk increases considerably.
OEMs do understand that there are certain circumstances in which product samples are just not available. Often, this is because your marketing teams have developed a new product and physical samples simply aren't available yet. In these situations, if you can't provide samples, drawings are the next best option, especially if they're accompanied with dimensional details. While drawings typically can't demonstrate how products will handle the collating and case loading process, they can help OEMs visualize the product orientations and pack patterns.
Can spreadsheets clearly lay out information?
In theory, spreadsheets seem like they're the best option for communicating packaging specifications and requirements because they are able to clearly outline pack patterns, package speeds and product rates. But in practice, spreadsheets are an inferior alternative to physical products and materials. When you use spreadsheets, reverse engineering is often required to figure out what pack patterns will fit in your case. In short, spreadsheets are often an inadequate substitution for the actual product that the OEM will need to package within the scope of its packaging automation equipment.
Does product or package orientation matter?
Yes, it does. Orientation determines or is impacted by several factors, including:
Whether mechanisms to upend or rotate products are necessary
The simplest orientation for an entire machine
Appropriate machine infeed
Side selection for HMI and/or operator interface
Material graphics orientation
Are the graphics on the case important?
Sometimes, case graphics aren't an issue. Other times, this knowledge is just as important as fitting your product within the case. Today, many cases are "retail ready," meaning secondary packaging will play a role in how your product gets displayed on the store shelf. When working with retail ready products, the producer should have the graphic on the outer case and the product itself easily visible.
What is the importance of footprint and plant layout?
Similar to providing linear packaging information, there are best practices to providing information on space limitations and layout requirements. Unfortunately, manufacturers and OEMs don't always discuss these details in full, causing both parties to lose time and money. For instance, an OEM may provide a proposal for a solution that does not ultimately fit in the producer's plant layout. Because the solution "doesn't fit," the OEM could be disqualified, even though they could have provided an alternate solution if they had discussed plant layout details in advance.
When
clear information
is provided, these issues can be avoided and a substantial amount of time can be saved. A few of the things that should be conveyed to the OEM include:
Where the equipment must fit
Where any physical plant constraints exist
Where adjacent components (labelers or bar coders, for example) must sit
Where your products are coming from
Where the completed case will be discharged
We help our customers get the results they want
Communicating your packaging needs is easier said than done. But when you actively examine the causes behind manufacturer and OEM miscommunications — and seek to avoid them — you will be better positioned to escape the money and time-consuming errors that can occur along the way.
At Douglas, we work with our customers to make sure they understand the ins and outs of their case packing machines. With our reputation as a reliable problem solver and a dedicated leader in creating the best customer experiences, we will make sure your machine can package everything you need it to.
Interested in learning more? You can find all of the 
information
 on our website or contact us any time at 320.763.6587.