A tablet-based knowledge and support center to empower your workforce and drive productivity
GuidePoint is your key to unlocking unparalleled productivity and efficiency in your manufacturing operations. Our cutting-edge solution optimizes operational efficiency by improving employee training and onboarding with point-of-need access to vital information. Experience a new era of workforce performance with GuidePoint.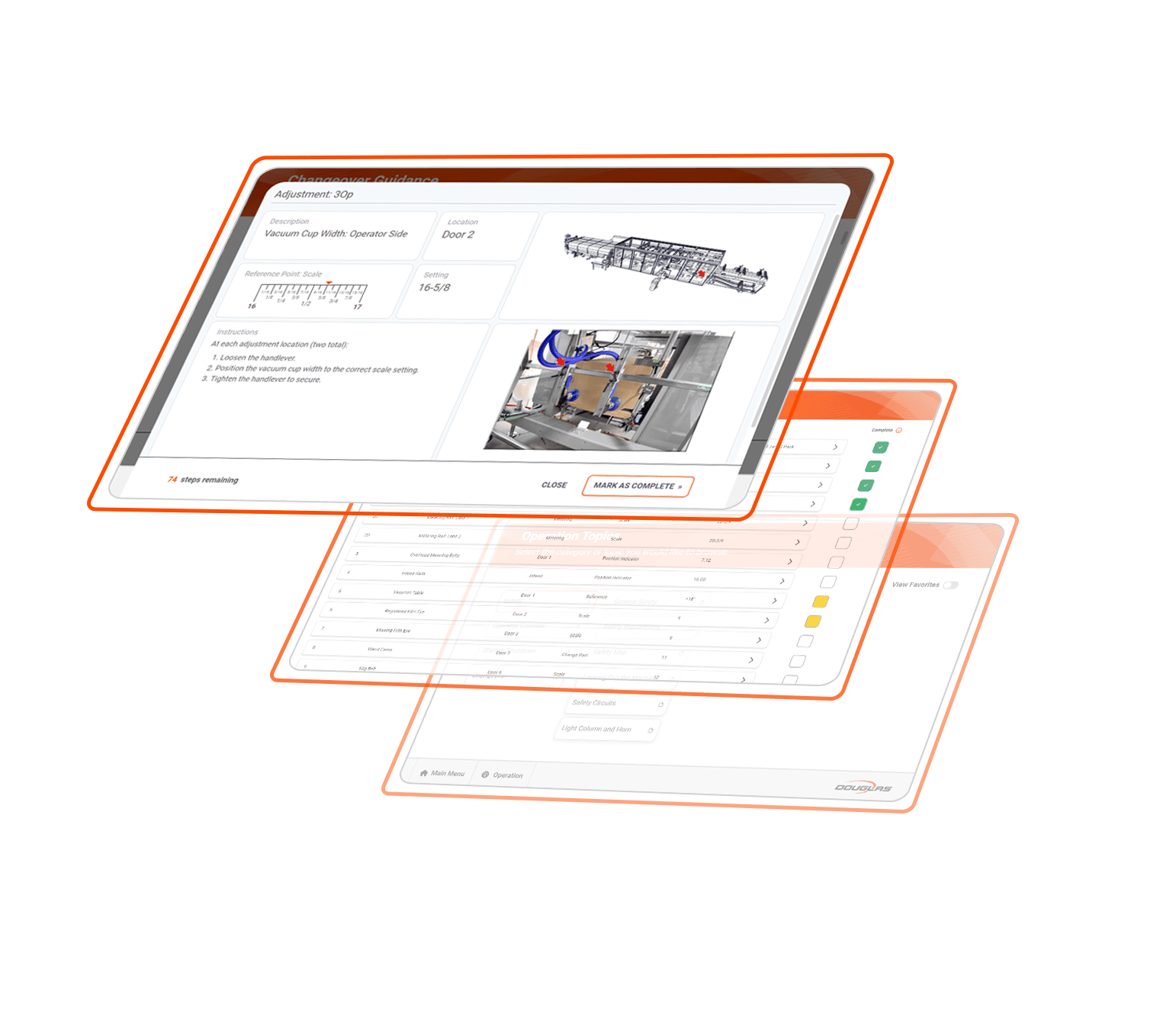 Detailed Changeover Guidance
Increase accuracy and speed of changeovers with step-by-step guidance, ensuring smooth transitions between production runs.
Easy-to-Use Parts Identification
Simplify parts identification with interactive assembly
drawings that enable personnel to quickly locate and understand parts information.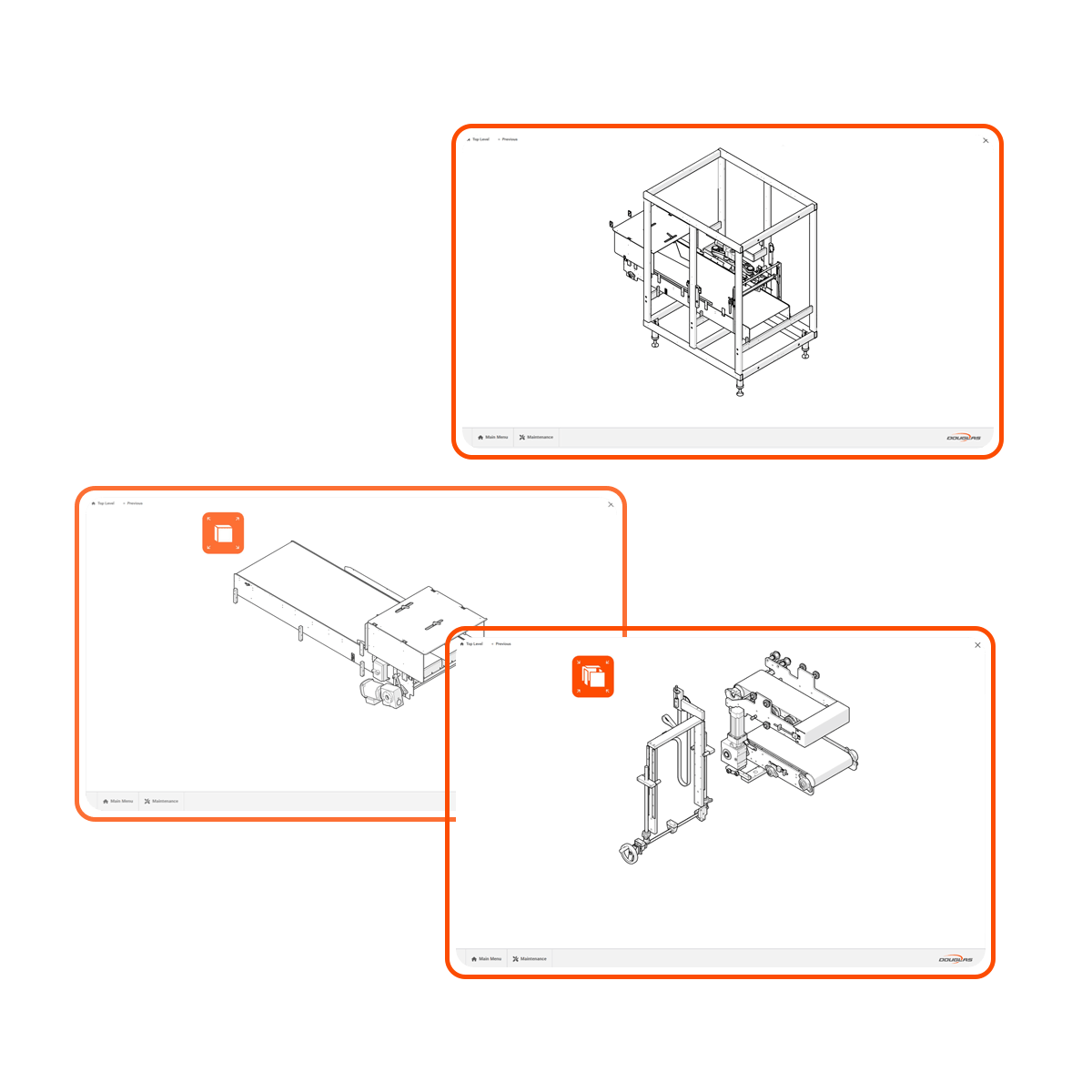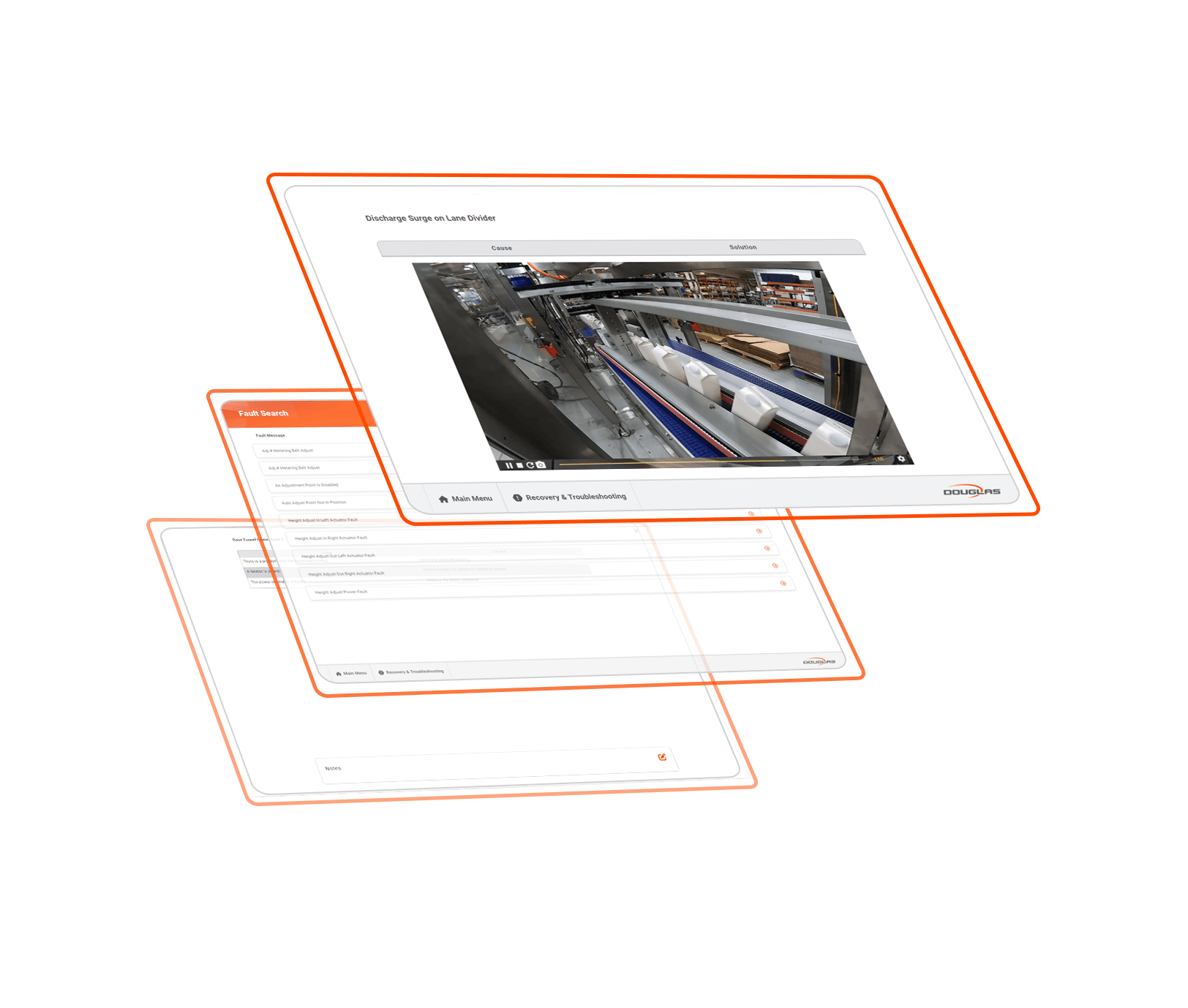 Recovery & Troubleshooting Guidance with Video Capture Option
Identify root cause and resolve issues quickly with triggered fault recovery information, camera options, and comprehensive troubleshooting.
Operation & Maintenance Support
Equip your staff with key operation and maintenance
information, fostering knowledge and skill development that drives performance.
Empower your team with connectivity and video conference tools that increase the effectiveness of remote support experts.
Empower Your Workforce, Elevate Efficiency
GuidePoint is more than just a solution; it's a game-changer for your entire organization. By empowering your workforce and enhancing efficiency, you'll experience a range of benefits, including: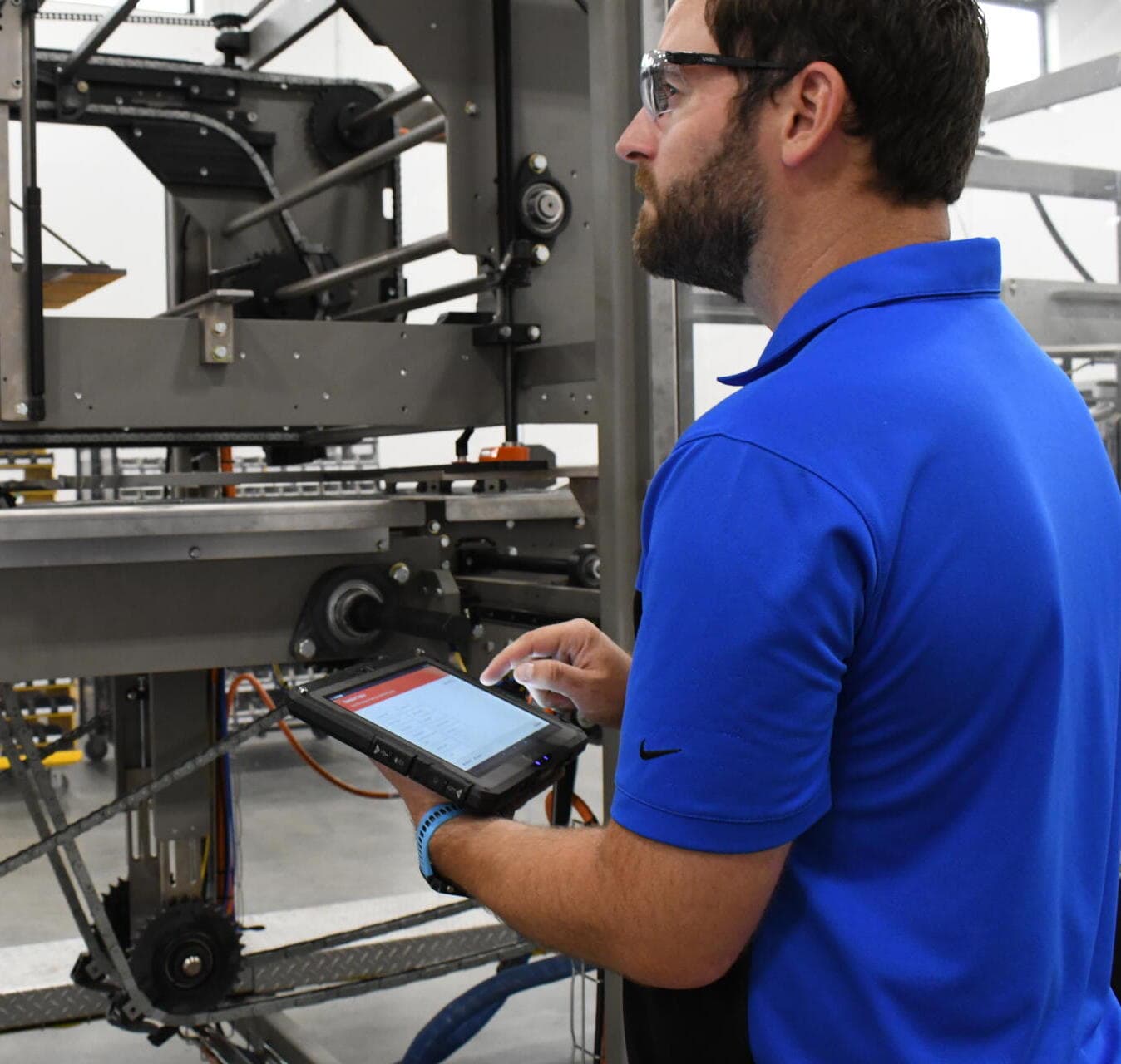 Unlock the Power of GuidePoint Today
Ready to revolutionize your operations? Take the first step toward empowering your workforce and enhancing efficiency with GuidePoint. Fill out the form below, and our team will get in touch with you to discuss how GuidePoint can meet your unique needs with your next Douglas machine purchase.