Proper machine and service documentation is key to ensuring you are able to operate and service your machine efficiently in the future. We provide an abundance of informative, easy-to-understand documentation to help you with future needs. This documentation is all customized to your exact machine specifications. 
Materials provided with machine shipment
Two operator manuals
One set of vendor supplied OEM bulletins
Materials provided 10-14 days after machine shipment
Two service manuals
One USB flash drive containing:

Operator Manual (.pdf format)
Service Manual (.pdf format)
Bill of Materials (.xls format)
Original Changeover Settings (.xls format)
Original Recipe Variable Settings (.xls format)
Assembly Drawings (.pdf format)
Electrical Drawings (.pdf and .dwg format)
Electrical PLC & HMI Programs

Two sets of job aids (printed and electronic – .pdf only)

Changeover Settings Table
Changeover Quick Reference Guide Handbook
Troubleshooting Quick Reference Guide Handbook
Additional materials, such as job aids to simplify daily operator and service procedures and help language barriers, are available upon request for an added charge.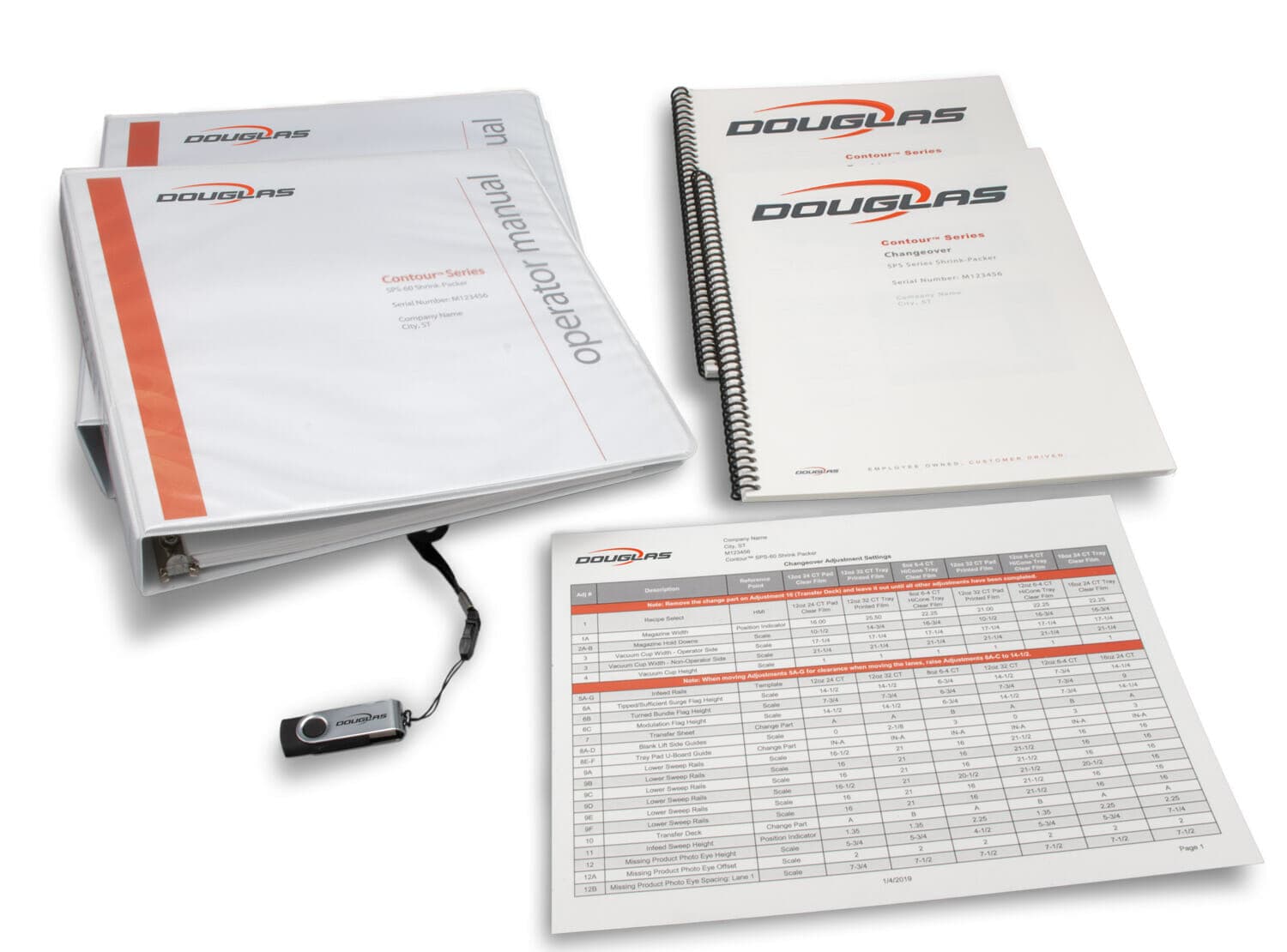 service@douglas-machine.com