Cartoner

Compact and Efficient, Cartoning Done Right
Unmatched adaptability and exceptional efficiencies in a compact cartoner. The Vectra® platform offers a continuous motion servo controlled cartoner capable of maximized performance in a variety of applications. The open design allows for generous accessibility to setup and load areas while providing easy and efficient cleaning.
Speeds up to 300 cartons per minute
Compact machine design minimizes required floor space while maximizing the value delivered
Variety of infeed solutions, each infeed system is designed specifically for your application
Removable carton forming guide ensures consistent carton picks resulting in quick and predictable changeovers
Automated overhead adjustment and minimal change parts results in faster changeover
Cycle stop compression ensures proper carton sealing during a production stoppage
Tucked tab cartons are sealed using a servo driven orbital motion for tuck preparation, insertion and locking function
Capable of efficient carton sealing using glue, tucked tab or a combination of both
Hygienic frame design offers a robust mounting structure that is easily cleaned and eliminates the use of tubing
Full height guard package provides safe operating conditions while maximizing visibility during operation and accessibility during changeover
Future upgrades are available
Tray Loading
Fast, repeatable changeover feature offers multiple enhancements. Changeover time – significantly reduces time to less than 5 minutes (time of changeover is dependent on extent of changeover) Repeatability – rail positions are recipe-driven and locked in place to within +/- 1/32″ Flexibility – ability to place lanes where desired as opposed to centerline or fixed side adjustments and more customer options for generating product-specific recipes Durability – infeed rail's holding force can withstand high product pressure Ergonomics – minimizing manual adjustments maximizes efficiency and promotes safety in the work environment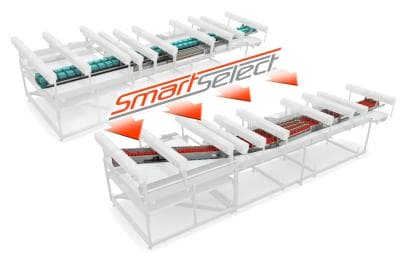 Specifications
| | |
| --- | --- |
| Drive: | Allen Bradley servo motors |
| Pitch: | 6" (152.4 mm), 9" (228.6 mm) and 12" (304.8 mm) pitch configurations standard (contact Douglas for larger pitch requirements) |
| Flight Chains: | #60 series chain |
| Speed: | Up to 300 cartons/minute (product and pack pattern dependent) |
| Carton Size Range: | Minimum: 4.5" (114.3 mm) x 1.25" (31.75 mm) x 5.5" (139.7 mm) Maximum: 10.5" (266.7 mm) x 4.25" (107.95 mm) x 12" (304.8 mm) * Direction of Travel x Vertical x Across Machine |
| Magazine Capacity: | 6' (1828.9 mm) standard, optional up to 12' (3657.6 mm) |
| Frame: | Hygienic frame eliminates the use of tubing and is available in cold-rolled steel or stainless steel, standard light or heavy wash-down applications |
| Adjustments: | HMI recipe control of servo motions and glue Threaded screws and other tool-less adjustments with digital set points |
| Glue System: | Nordson ProBlue® or per project specification |
| Flap Closing and Compression: | Servo driven flight chain utilizes a combination of stainless steel guides and static rails for accurate and consistent flap closure |
| Guarding: | Full length polycarbonate with extruded anodized aluminum frame |
| Electrical: | Allen Bradley GuardLogix motion and logic controller Allen Bradley PanelView NEMA 12 wiring and enclosures NEMA 4 or 4X wiring and enclosures (optional) |
| Finish: | Cold-rolled steel frames are epoxy powder coated in gray metallic All parts in contact with product are stainless steel, hard-coat anodized aluminum or plastic OEM parts are manufacturers' standard finish Light and heavy wash-down construction optional |
| Power: | 480V, 50/60HZ, 3PH One main drop and one glue drop Other power sources available |
| Air: | Per project specification |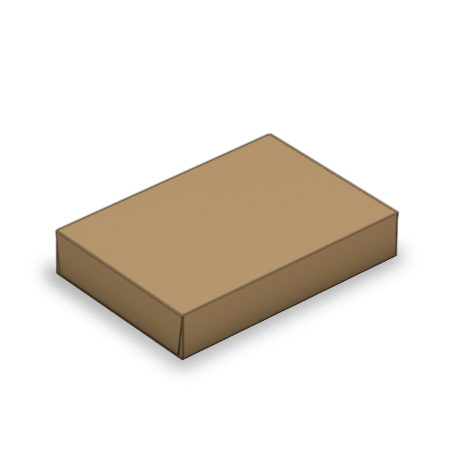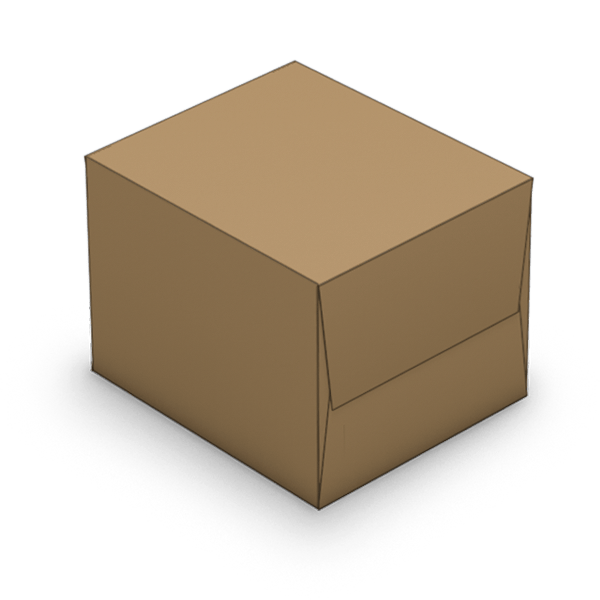 The Vectra
®
easily accommodates varied size ranges and pack patterns for frozen goods in bags or trays, chilled and dry goods food applications.