Cartoner
Compact and Economical, Cartons & Trays on Same Platform
Douglas' innovative Vantra® IM is a compact, economical intermittent motion cartoner with the flexibility to setup, load and close cartons and trays at speeds up to 55 per minute within a single platform. The versatile Vantra IM can be integrated with various infeed options to gently handle cans, bottles, cartons, bags, flat-flow wrapped product and more, including applications requiring multiple manipulations. The Vantra IM is designed with a hygienic sheet metal frame and standoff bearing mounts to accommodate the customer's specific washdown requirements.
Speeds up to 55 cartons and trays per minute
Tray and carton capability on a single platform
Hygienic sheet metal frame with standoff bearing mounts
Various infeed styles offer application and product handling flexibility
11.25" (285.75 mm) pitch or customizable upon application
Ergonomic, walk-in design provides easy access
Glue seal for POL, FOL, and RSC-flap style cartons
Tuck closure for standard or reverse style cartons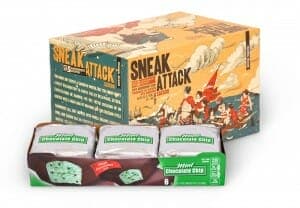 The Vantra
®
IM is easily integrated with multiple infeed types to handle cans, bottles, cups, bags, flow-wrapped product and more.
Cross push for single or multiple lane products with a pressure release surge at the load station, allowing a clean release of product to be loaded into a carton or tray
Positive place conveyor (PPC) for form-filled sealed bags and pouches
Vane collation for high speed handling of flat-flow wrapped products, bars and small pouches collated to single or multiple load stations
Pick and place for product collation in buckets or at the load station
Robotics for products received in mass or requiring manipulation prior to collation or loading
Cross Push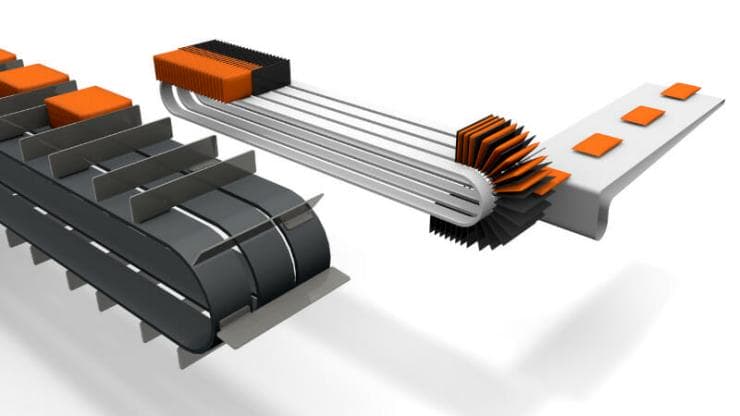 Vane Collation
Robotics
Fast, repeatable changeover feature offers multiple enhancements. Changeover time – significantly reduces time to less than 5 minutes (time of changeover is dependent on extent of changeover) Repeatability – rail positions are recipe-driven and locked in place to within +/- 1/32″ Flexibility – ability to place lanes where desired as opposed to centerline or fixed side adjustments and more customer options for generating product-specific recipes Durability – infeed rail's holding force can withstand high product pressure Ergonomics – minimizing manual adjustments maximizes efficiency and promotes safety in the work environment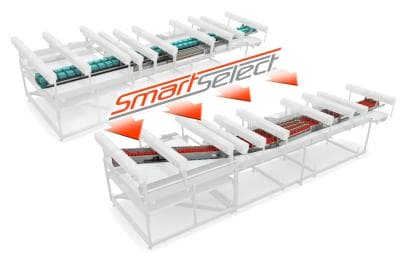 Specifications
| | |
| --- | --- |
| Drive: | Servo positive drive system |
| Pitch: | 11.25" (285.75 mm) or customizable upon application |
| Flight Chains: | #50 series chain |
| Speed: | Up to 55 cartons or trays/minute (product and pack pattern dependent) |
| Product Size Range: | Per project specification |
| Carton Size Range: | Minimum: 2" (50.8 mm) x 1" (25.4 mm) x 4" (101.6 mm) Maximum: 9.25" (234.95 mm) x 7.50" (190.5 mm) x 12" (304.8 mm) * Direction of Travel x Vertical x Across Machine |
| Tray Size Range: | Minimum: 2" (80.8 mm) x 1" (25.4 mm) x 4" (101.6 mm) Maximum: 9.19" (233.43 mm) x 2" (50.80 mm) x 12" (304.8 mm) * Direction of Travel x Vertical x Across Machine |
| Magazine Length: | 4' (1219.2 mm) standard, 6' (1828.8 mm) option |
| Frame: | Powder coated hygienic sheet metal frame with standoff bearing mounts Stainless steel option available |
| Adjustments: | Tool-less changeover, HMI selectable recipes, threaded screws, handwheels and hand knobs with position pointers and digital scales |
| Closing System: | Linear compression and closing for glue or tuck Independently driven discharge belts |
| Glue System: | Nordson ProBlue® per project specification |
| Guarding: | Full length polycarbonate with extruded anodized aluminum frame |
| Electrical: | Allen Bradley CompactLogix motion and logic controller Allen Bradley PanelView + HMI NEMA 12 wiring and enclosures NEMA 4 or 4X wiring and enclosures (optional) |
| Finish: | Gray metallic epoxy powder coat All parts in contact with product are stainless steel, hard-coat anodized aluminum or plastic OEM parts are manufacturers' standard finish |
| Power: | 480V, 50/60HZ, 3PH One main drop and one glue drop |
| Air: | 90 PSI (6.2 bar) |
The Vantra
®
IM easily accommodates large size ranges and pack patterns for the food, beverage, personal care and pharmaceutical industries.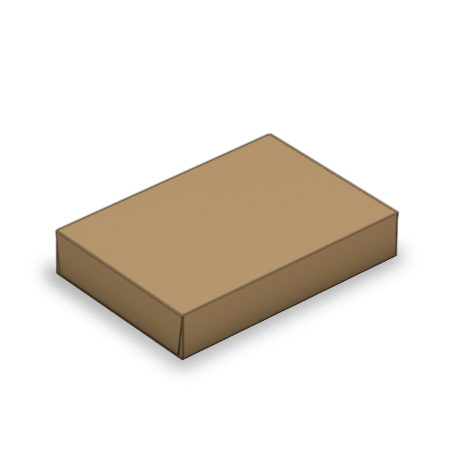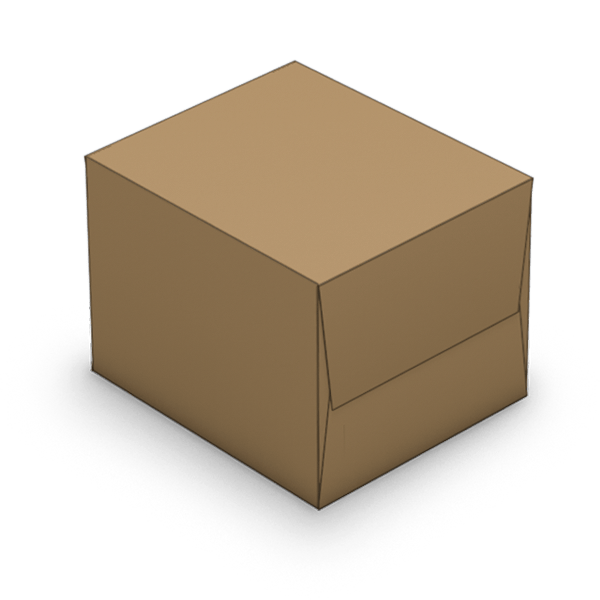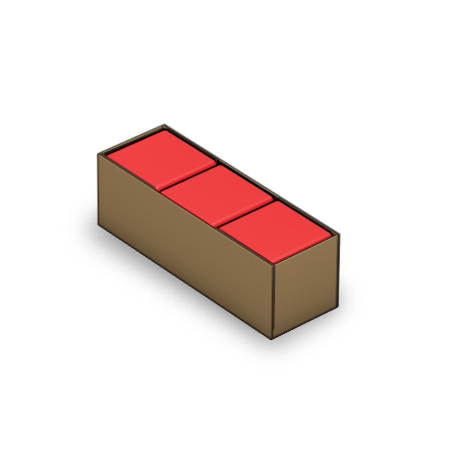 Low-Speed Cartoning for Variety Packs
For low-speed automated cartoning, the Vantra IM cartoner can function as a standalone platform with manual infeed. Combine it with a
Prisma®
unloader to automate product infeeding as well as a
TriVex®
tray reloader to automate downstream tray loading.
Explore Variety Pack Solutions »